FortiAuthenticator User Identity Management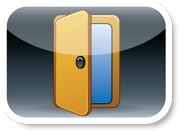 The FortiAuthenticator™ series of secure authentication appliances compliments the FortiToken™ range of two-factor authentication tokens for secure remote access. FortiAuthenticator allows you to extend the support for FortiTokens across your enterprise by enabling authentication with multiple FortiGate appliances and third party devices. FortiAuthenticator and FortiToken deliver cost effective, scalable secure authentication to your entire network infrastructure.
Standards-based secure authentication which works in conjunction with FortiTokens to deliver secure two-factor authentication to any third-party device capable of authentication via RADIUS or LDAP
Hardened appliance that can be deployed in minutes to secure access to your network infrastructure
Integrates with existing solutions such as LDAP or AD servers to lower the cost and complexity of adding strong authentication to your network
User self-service password reset lowers your costs by allowing your users to reset their own password without administrator intervention
Certificate Authority functionality simplifies your CA management and delivers user certificate signing, FortiGate VPN, or server x.509 certificates for use in certificate-based two-factor authentication
Upgrade path from FortiGate/FortiToken allows you to maximize your existing investment and scale your two-factor deployment when needed
Fortinet FortiAuthenticator Models:
Legacy Models:
Supports are still available for retired models.