FortiManager Centralized Management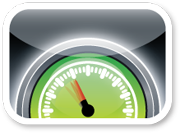 FortiManager appliances allow you to centrally manage any number of Fortinet devices, from several to thousands, including FortiGate®, FortiWiFi™, FortiCarrier™, FortiMail™ and FortiAnalyzer™ appliances and virtual appliances, as well as FortiClient™ endpoint security agents. You can further simplify control and management of large deployments by grouping devices and agents into administrative domains (ADOMs).
The FortiManager family of management appliances provides centralized policy-based provisioning, device configuration, and update management for FortiGate, FortiWiFi, and FortiMail appliances, and FortiClient end-point security agents, plus end-to-end network monitoring and device control. FortiManager delivers a lower TCO for Fortinet implementations by minimizing both initial deployment costs and ongoing operating expenses. Control administrative access and simplify policy deployment using role-based administration to define user privileges for specific management domains and functions, and aggregating collections of Fortinet appliances and agents into independent management domains. In addition, by locally hosting security content updates for managed devices and agents, FortiManager appliances minimize Web filtering rating request response time and maximize network protection.
Features & Benefits:
Provides easy centralized configuration, policy-based provisioning, update management and end-to-end network monitoring for your Fortinet installation
Manage up to 5,000 devices and virtual domains (VDOMs) and up to 120,000 FortiClient agents from a single FortiManager interface
Segregate management of large deployments easily and securely by grouping devices and agents into geographic or functional administrative domains (ADOMs)
Reduce your management burden and operational costs with fast device and agent provisioning, detailed revision tracking, and thorough auditing capabilities
Easily manage complex mesh and star VPN environments while leveraging FortiManager as a local distribution point for software and policy updates
Seamless integration with FortiAnalyzer appliances provides in-depth discovery, analysis, prioritization and reporting of network security events
FortiManager:
FortiManager Legacy Models: