FortiWeb Web Application Security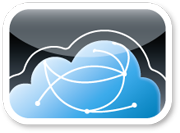 The FortiWeb Web Application Firewall provides specialized, layered application threat protection for medium and large enterprises, application service providers, and SaaS providers. FortiWeb web application firewall protects your web-based applications and internet-facing data from attack and data loss. Using advanced techniques to provide bidirectional protection against malicious sources, application layer DoS attacks and sophisticated threats like SQL injection and Cross-site scripting.
FortiWeb platforms help you prevent identity theft, financial fraud and denial of service. It delivers the technology you need to monitor and enforce government regulations, industry best practices, and internal policies.
Features & Benefits:
FortiWeb is the only product that provides a Vulnerability Scanner module within the web application firewall that completes a comprehensive solution for PCI DSS requirement 6.6
Guarantees security of web applications and secures sensitive database content by blocking threats such as cross-site scripting, SQL injection, buffer overflows, file inclusion, denial of service, cookie poisoning, schema poisoning, and countless other attacks
Aides in PCI DSS 6.6 compliance by protecting against OWASP Top 10 web application vulnerabilities
IP Reputation Service helps protect against automated web attacks by identifying access from botnets and malicious sources
Bot dashboard analyzes traffic from malicious robots, crawlers, scanners and search engines
Automatically and dynamically profiles user activity to create a baseline of allowed activity
Network and application layer DoS/DDoS protection
SSL encryption co-processing accelerates transaction times, offloads encryption functions, reduces web server processing requirements
Layer 7 load balancing and content-based routing increases application speeds, improves server resource utilization and stabilizes applications
Out of the box support for IPv6 including IPv6 to IPv4 and IPv4 to IPv6 communication
Real time data analysis provides an analytics interface that helps organizations analyze their web application usage from multiple vectors and maps requests to their geographic location
FortiWeb:
FortiWeb Virtual Appliance:
FortiWeb Legacy Models: